Baker & Hobbs classic French Macarons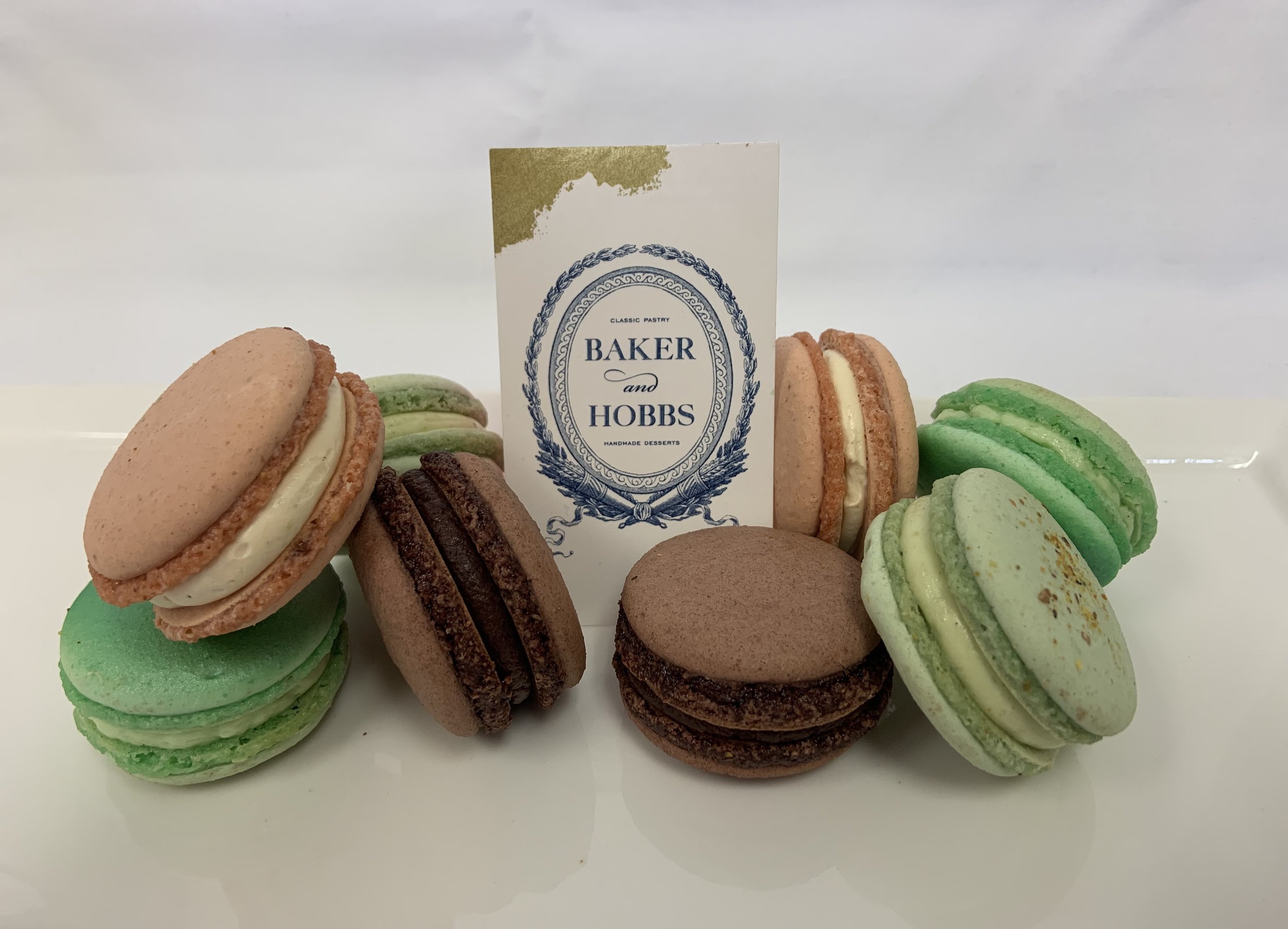 Baker & Hobbs classic French Macarons
Baker & Hobbs classic French macarons are arguably the finest in the world of pastries. Each macaron is hand prepared and baked with the highest quality ingredients.
Owner Cindy Negard - trained in L'Art de la Pâtisserie is a graduate of The French Pastry School in Chicago.
Cindy has baked professionally in both Chicago USA and France with her practice of perfection. Baker & Hobbs French macarons have been selected by Formans USA, quite simply, because we have never tasted better in class anywhere during our extensive travels. Baker & Hobbs creations will top off any culinary event and 'wow' your guests and loved ones.
4 Macarons per sleeve